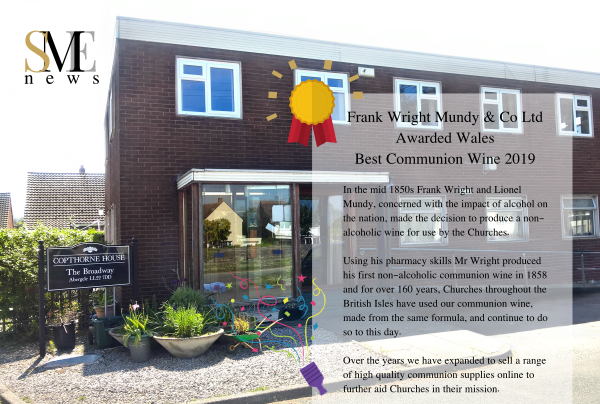 Today we announce the news that Frank Wright Mundy & Co has been awarded Best Communion Wine Supplier 2019 in the Small and Medium Enterprise News Business Awards for Wales.
Following our 160 year anniversary, it is wonderful to be gaining recognition for all the hard work we've put into providing the best Communion Wine and personable service that we feel draw our customers back time and time again.
Receiving this news has prompted us to nominate some award winners of our own to all of the people who have supported us over the years.
Whether it is via the website, over the phone or even those who can pop around for a visit, it is every single customer that brightens our day and pushes us to improve year after year.
So here's to you,
This year's Best Customers 2019.